Tickborne diseases are rising throughout the US from a variety of ticks, which carry and pass on different microorganisms to humans and animals.
Tickborne diseases have more than doubled in 13 years and represent 77% of all vector-borne disease reports.
Lyme disease accounts for 82% of all cases.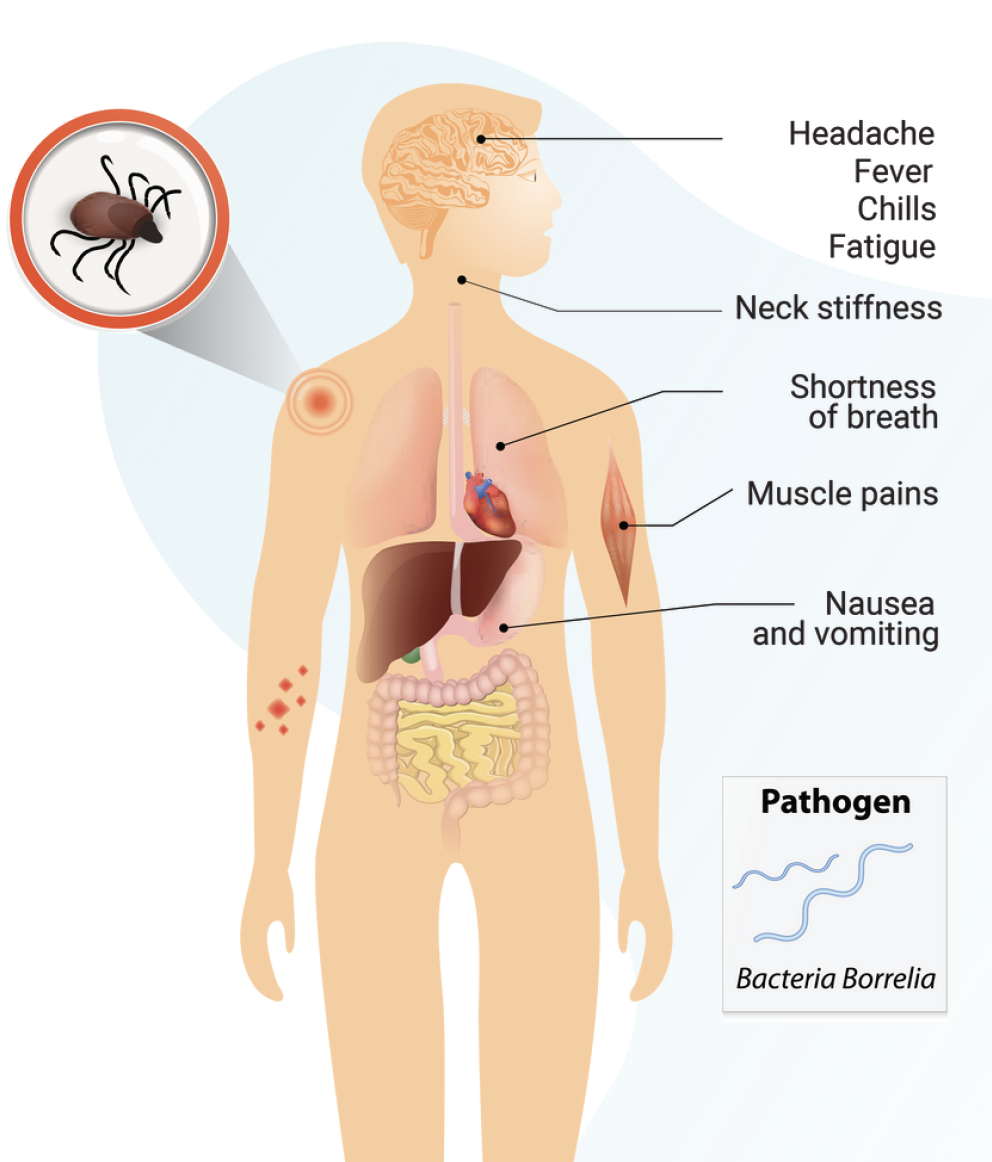 Recognizing Symptoms of Tickborne Disease
Fever

Chills

Headache

Bell's palsy

Neck stiffness

Fatigue

Muscle or joint aches and pains

GI symptoms such as nausea, vomiting, diarrhea

Change in cognitive or psychological status

Appetite loss

Weight loss

Anemia

Enlarged, tender lymph nodes

Rash

Painful abdomen

Dizziness or shortness of breath

Limb numbness or weakness
Why Standard Tests Leave
Patient Health at Risk
Recent research reveals that the standard two-tier testing recommended by the CDC can lead to false positive or false negative results. In fact, the ELISA and Western blot tests can miss up to 60% of well-defined Lyme disease cases.1
Lyme disease symptoms mimic other diseases, leading to delayed or misdiagnosis.
Standard treatments for tickborne diseases typically involve prolonged courses of antibiotics, leaving patients at risk for multiple chronic inflammatory symptoms or conditions.
What Does the
Vibrant Tickborne Disease
Panel Include?
Protein microarray antigen and PCR detection of Lyme disease and TBRF

Protein microarray antigen and PCR detection of co-infections of tickborne diseases (Anaplasma, Babesia, Borellia, Bartonella, Ehrlichia, and Ricketsia species)
Tickborne Diseases One-Pager (PDF)
1. Molins CR, Ashton LV, Wormser GP, Hess AM, Delorey MJ, Mahapatra S, Schriefer ME, Belisle JT. Development of a Metabolic Biosignature for Detection of Early Lyme Disease. Clin Infect Dis. 2015 Mar 11.